Today is the beginning of my favorite season.
Today, I'm thinking happy thoughts...
of leaf piles...
and picture-perfect pies...
yummy autumn yarns to crochet...
the return of Starbuck's Carmel Apple Spice...
bringing out all of my favorite candles...
and cute little pumpkins just for the heck of it...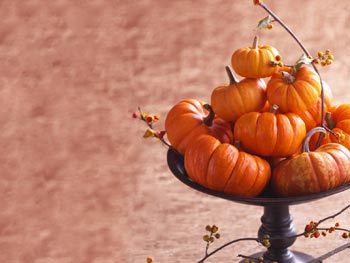 cuddling around the fire...
simple autumn wreaths...
enough frost to cover the ground...(but no snow)
going apple picking with Jesse in Oak Glen...
These are a few of my favorite things...
What makes you excited about Autumn?